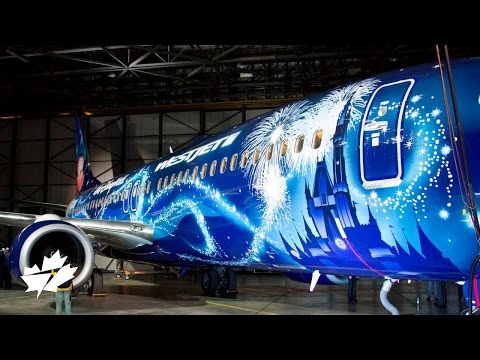 Painting the WestJet Magic Plane
Take a look at how WestJet painted one of its planes to celebrate Mickey Mouse's role as the apprentice sorcerer from Fantasia.

Onboard the NYC subway's 1930s vintage train (and how you can still catch it)
If you're going to be in New York on December 22, you can ride aboard a vintage subway train.
The holiday "Nostalgia Special" is a regular subway train, running on the M line from Queens Plaza to 2nd Avenue, and it's made up of historic cars from the 1930s through the 1980s. It operates on Sundays only, between the hours of 10 a.m. and 5 p.m., on December 1, 8, 15 and 22. That leaves December 22.
Southwest Airlines unveils new weather detection system
Southwest Airlines unveiled a new weather-detection system that can potentially improve weather forecasting.
The airline finished installing Water Vapor Sensing Systems (WVSS-II) on 87 of its Boeing 737s, which will provide real-time humidity data for planes in flight and during takeoff and landing.