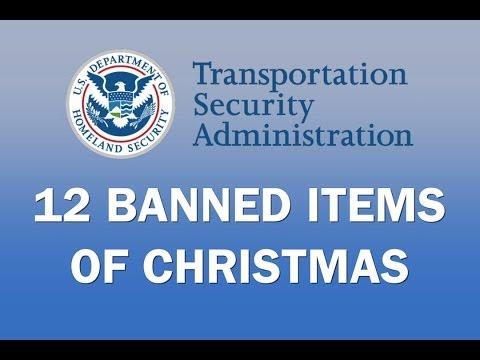 The TSA's 12 Banned Items of Christmas
If you'll be traveling between now and Epiphany (the 12 days of Christmas) and you are an infrequent traveler, Reason TV put together this video to remind you of items you can and cannot bring onboard.

Spirit Airlines, Allegiant Air offer the 'worst' airline food
If you plan on flying Spirit Airlines or Allegiant Air, either bring your own food onboard or eat before you get there.
"Not too much in terms of healthy options," at Spirit Airlines, said Charles Platkin of DietDetective.com, which asks major carriers to hand over nutritional data for their onboard fare, and then rates the airlines' choices.

Both Spirit and Allegiant scored measly grades of 1¹/₂ out of five stars, bringing up the rear among the dozen airlines surveyed.
If you've gotta do New Year's in Times Square, know these five rules
If you plan on spending New Year's Eve at Times Square, remember these five rules.
5. Arrive early
There is no limit on how early you can arrive and hang out in Times Square for a good spot, but we will clue you in that 4:30 p.m. is when the best sections begin to fill up. Keep in mind that you won't be able to use the restroom for another 8-9 hours if you're set on staying put.