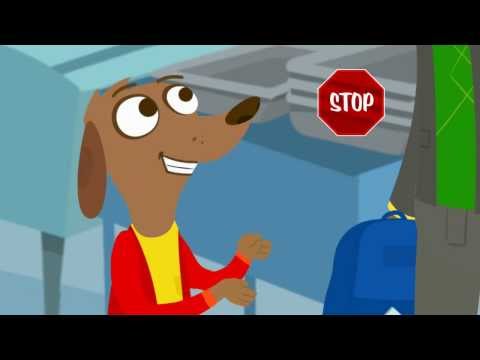 TSA now using cartoon dogs to explain airport security to kids
In order to ease kids' anxiety over going through security at the airports, TSA has launched a kids page explaining the procedure. They've also created a video that explains it to kids.
SPOILER ALERT: The kids video does not show the passengers going through the Advanced Imaging Technology machine. Our sister site, TSANewsBlog.com, doesn't have such an accepting point of view.

Summer in December: 5 hot spots
Want to get away from the mid-winter chill and getting dark early? Head on over to one of these destinations.
Western Australia's Coral Coast

A road trip along the coast of this vast, lesser-known province on the Indian Ocean offers striking contrasts: quiet beaches along the Coral Sea, colorful deserts, mountains and vineyards nestled in gentle rolling hills.
Abandoned box triggers Minneapolis airport bomb scare
A terminal at Minneapolis-St. Paul Airport had to be partially cleared for a few hours on Friday after a passenger left a box containing a fuel tank.
The Southwest Airlines passenger, a woman, went to the ticket counter in the terminal at about 6:00 am local time and tried to check in the box, which had pipes attached, Hogan said.

"Rather than take it back to her car, she simply abandoned it in the ticketing lobby next to a travel express store and she went through security herself without the package and boarded a plane," [airport spokesman Patrick] Hogan said.