Stranded Virgin Atlantic passengers sleep 'all over the floor' at airport
This past weekend, a Virgin Atlantic flight from London to New York Kennedy had to make an emergency landing at Gander when the pilots noticed a fuel leak.
After safely landing at the airport late Saturday, passengers had to sleep on chairs and benches in Gander Airport because Virgin says it was unable to book accommodations for passengers.

"We were sleeping on the floor of the bathroom and on the counters in the bathroom. All over the floor in the airport," passenger Anna Ninan said.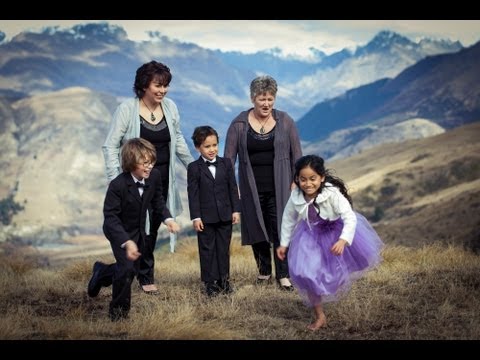 First same-sex marriage in New Zealand takes place on a flight
In celebration of the legalization of same-sex marriage, Air New Zealand held a contest. The winners won a wedding ceremony in flight.
This video documents the wedding of the two women who won the contest, making theirs the first same-sex marriage in New Zealand.
Passenger tries to open jet door mid-flight
An AirTran Airways flight had to make an emergency landing in Memphis when a passenger tried to open an emergency exit.
AirTran Flight 265 was en route to Austin, Texas, from Baltimore when an unruly passenger tried to open a door in the rear of the plane, prompting the flight to be diverted to Memphis, WREG-TV in Memphis reported.